Greyhound Cars
Running all over London
Call Earl for more details on availability and hire / rental rates on:
020 3388 3388 or email directly to: driverapplications@greyhoundcars.co.uk
Established over 40 years in South West London we are proud of the excellent standard service our clients require. Come and join us:
7 Great Reasons to Drive
for Greyhound Cars
✷ You can earn anything between £1000 and £1600 a week!
✷ Open Shift 7 days a week - work when you want to
✷ Commission or rent deals - your choice
✷ Great deals on company cars
✷ Low start up cost
✷ Smart casual dress code
✷ Experienced drivers and beginners welcome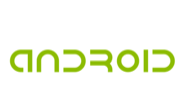 Copyright © Greyhound Cars Ltd. All Rights Reserved
DRIVERS. YOU CAN EARN BETWEEN £1000 AND £1600 A WEEK AT GREYHOUND CARS.
START WITH
US TODAY TO QUALIFY FOR
TWO WEEKS
FREE RENTAL OR COMMISSION
THROUGHOUT SEPTEMBER
OCTOBER
Get started now by filling in our simple form on the right and a member of our team will come back to you within 24 hours.